Open Series S1
START DATE 10.11.2020
RACE DAY Tuesday
478

BMW M235i Racing
Details
Po udanej serii Abarth 500 postanowiliśmy zorganizować serię która będzię się odbywała cyklicznie. Tak oto narodziło się Open Series!

Sezon będzię odbywał się tylko na kunosowych torach co powinno znacząco ułatwić rozgrywkę. Pojazd przez nas wybrany jest doskonałym kompromisem pomiędzy autem dla amatora a pojazdem dla teamu wyśćigowego. Specjalistyczne systemy wspomagające prowadzenie auta takie jak ABS, DSC i kontrola trakcji zapewniają że nowicjusze mogą również bezpiecznie ścigać się w BMW. A pod maską 6 cylindrowy silnik o mocy 333hp powinien dostarczyć trochę zabawy.

Poniżej znajdziecie oficjalny film od BMW odnośnie 235i Racing:





Ustawienia serwera zostały tak dobrane aby wymusić pit na kierowcach, pomimo że wyścig trwa 40 minut spodziewamy się ogromnej ilości emocji! Przed nami 6 wyścigów, niech wygra najlepszy!




O1


O2


Silverstone - International
O3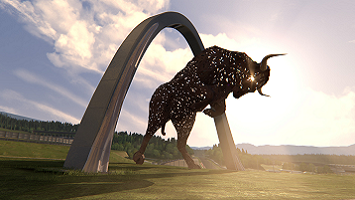 O4


Nurburgring - Sprint (Formula)
O5


O6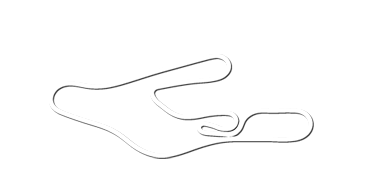 Open Series S1 SEASON TERMS
Organiser
Season Open Series S1 will be using Assetto Corsa game on PC.
Season is organised and governed by Republic Of Simracers, registered in Great Britain, owned by Andrzej Wasielewski.

Duration and registration
To participate in this season you must have a copy of Assetto Corsa on Steam and register for this event on ROS' website.
Signing up for Open Series S1 means that you're accepting the privacy policy and season terms.

Determining the winners
Winner of the season will be the driver with the highest number of points after deducting all penalties (including final race).
In case of a points draw the driver with a higher track position in the last round will be the winner.


Qualifying and race

Qualifying session will start on the race day and will last for 15 minutes.
Each round will consist of 1 race lasting 40 minutes.

Server settings
Server settings:
TC - Factory
ABS - Factory
SC - Off
Damage - 60%
Fuel usage - 300%
Tire usage - 200%

Penalties
6 track cuts are allowed. More will result with a drive-thru penalty to be taken in the next 3 laps from the first cut above the limit.
We recommend downloading the KMR app available in ACEM to track the number of cuts.
Penalties are handed by the stewards committee and approved by master steward based on individual analysis of the incident and its impact.

Final provisions
Car liveries don't need to use ROS numberplates yet they need to have ROS loge.
When participating in a public event organised by us, the Organiser reserves the right to share any materials such as stream, photos, screenshots in social media, Internet, press, television or other media. Such materials can contain details publicly used by you during the event.
Scoring will be revealed after prequalifying to R1 is finished.
A team may only consist of two drivers
Terms above agreed on 09.11.2020.

Above Season Terms are extension of the Racing Regulations. All rules written in Racing Regulations document are still applying to this event. In case of a rules conflict, rules written in above Season Terms are taking priority.
Score table
| # | cobalt | iron | copper | bronze | silver | gold | platinum |
| --- | --- | --- | --- | --- | --- | --- | --- |
| 1 | 10 | 32 | 84 | 136 | 188 | 240 | 326 |
| 2 | 8 | 29 | 81 | 133 | 185 | 237 | 308 |
| 3 | 6 | 27 | 79 | 131 | 183 | 235 | 303 |
| 4 | 4 | 25 | 77 | 129 | 181 | 233 | 299 |
| 5 | 3 | 23 | 75 | 127 | 179 | 231 | 294 |
| 6 | 2 | 21 | 73 | 125 | 176 | 229 | 290 |
| 7 | 1 | 20 | 72 | 124 | 175 | 228 | 287 |
| 8 | 0 | 19 | 71 | 123 | 174 | 227 | 283 |
| 9 | 0 | 18 | 70 | 122 | 173 | 226 | 280 |
| 10 | 0 | 17 | 69 | 121 | 172 | 225 | 277 |
| 11 | 0 | 16 | 68 | 120 | 171 | 224 | 276 |
| 12 | 0 | 15 | 67 | 119 | 170 | 223 | 275 |
| 13 | 0 | 14 | 66 | 118 | 169 | 222 | 274 |
| 14 | 0 | 13 | 65 | 117 | 168 | 221 | 273 |
| 15 | 0 | 12 | 64 | 116 | 167 | 220 | 272 |
| 16 | 0 | 11 | 63 | 115 | 166 | 219 | 271 |
| 17 | 0 | 10 | 62 | 114 | 165 | 218 | 270 |
| 18 | 0 | 9 | 61 | 113 | 164 | 217 | 269 |
| 19 | 0 | 8 | 60 | 112 | 163 | 216 | 268 |
| 20 | 0 | 7 | 59 | 111 | 162 | 215 | 267 |
| 21 | 0 | 6 | 58 | 110 | 161 | 214 | 266 |
| 22 | 0 | 5 | 57 | 109 | 160 | 213 | 265 |
| 23 | 0 | 4 | 56 | 108 | 159 | 212 | 264 |
| 24 | 0 | 3 | 55 | 107 | 158 | 211 | 263 |
| 25 | 0 | 2 | 54 | 106 | 157 | 210 | 262 |
| 26 | 0 | 1 | 53 | 105 | 156 | 209 | 261 |
CURRENT EVENTS