Abarth 500 Open Race
START DATE 22.06.2020
RACE DAY Tuesday
358

Abarth 500 Assetto Corse
Details
Taking advantage of the holiday break we announce the Abarth 500 Open Series!

As this is the holiday season, the players have the opportunity to let go of the fanfare and do a 4k paint job!
The Abarth 500 Assetto Corse is a super sports car that takes up the racing baton from the legendary Abarth 595. Not only that, it's been designed with low running costs in mind, perfectly in keeping with our proud tradition of opening up racing to enthusiasts everywhere.
This is a race-ready car with features designed to power it to the finish line: a 16-valve, 1.4 litre engine with 190bhp, Brembo brakes and 17" OZ forged aluminium wheels. Inside, it's stripped out and equipped for safety.
A1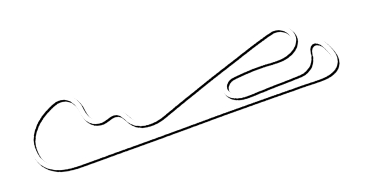 A2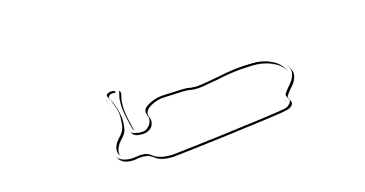 A3


A4

Abarth 500 Open Series SEASON TERMS
Organiser
Season Abarth 500 Open Series will be using Assetto Corsa game on PC.
Season is organised and governed by Republic Of Simracers, registered in Great Britain, owned by Andrzej Wasielewski.

Duration and registration
To participate in this season you must have a copy of Assetto Corsa on Steam and register for this event on ROS' website.
Signing up for Abarth 500 Open Series means that you're accepting the privacy policy and season terms.

Determining the winners
Winner of the season will be the driver with the highest number of points after deducting all penalties (including final race).
In case of a points draw the driver with a higher track position in the last round will be the winner.

Prizes
Small gifts for participating drivers are planned

Qualifying and race

Qualifying session will start on the race day and will last for 15 minutes.
Each round will consist of 2 races, each lasting 20 minutes. Points will be awarded for each race.
Driver order during the second race will be determined by finishing order of first race, except top 15 which will be reversed in order.

Server settings
Server settings:
TC - Factory
ABS - Factory
SC - Off
Damage - 70%
Fuel usage - 100%
Tire usage - 100%

Penalties
6 track cuts are allowed. More will result with a drive-thru penalty to be taken in the next 3 laps from the first cut above the limit.
We recommend downloading the KMR app available in ACEM to track the number of cuts.
Penalties are handed by the stewards committee and approved by master steward based on individual analysis of the incident and its impact.

Final provisions
Car liveries don't need to use ROS numberplates
When participating in a public event organised by us, the Organiser reserves the right to share any materials such as stream, photos, screenshots in social media, Internet, press, television or other media. Such materials can contain details publicly used by you during the event.
Scoring will be revealed after prequalifying to R1 is finished.
Terms above agreed on 22.06.2020. Last update: 22.06.2020.

Above Season Terms are extension of the Racing Regulations. All rules written in Racing Regulations document are still applying to this event. In case of a rules conflict, rules written in above Season Terms are taking priority.
Score table - Race 1
| # | iron | copper | bronze | silver | gold | platinum |
| --- | --- | --- | --- | --- | --- | --- |
| 1 | 110 | 136 | 162 | 188 | 214 | 274 |
| 2 | 107 | 133 | 159 | 185 | 211 | 256 |
| 3 | 105 | 131 | 157 | 183 | 209 | 251 |
| 4 | 103 | 129 | 155 | 181 | 207 | 247 |
| 5 | 101 | 127 | 153 | 179 | 205 | 242 |
| 6 | 99 | 125 | 151 | 177 | 203 | 238 |
| 7 | 98 | 124 | 150 | 176 | 202 | 235 |
| 8 | 97 | 123 | 149 | 175 | 201 | 231 |
| 9 | 96 | 122 | 148 | 174 | 200 | 228 |
| 10 | 95 | 121 | 147 | 173 | 199 | 225 |
| 11 | 94 | 120 | 146 | 172 | 198 | 224 |
| 12 | 93 | 119 | 145 | 171 | 197 | 223 |
| 13 | 92 | 118 | 144 | 170 | 196 | 222 |
| 14 | 91 | 117 | 143 | 169 | 195 | 221 |
| 15 | 90 | 116 | 142 | 168 | 194 | 220 |
| 16 | 89 | 115 | 141 | 167 | 193 | 219 |
| 17 | 88 | 114 | 140 | 166 | 192 | 218 |
| 18 | 87 | 113 | 139 | 165 | 191 | 217 |
| 19 | 86 | 112 | 138 | 164 | 190 | 216 |
| 20 | 85 | 111 | 137 | 163 | 189 | 215 |
| 21 | 84 | 110 | 136 | 162 | 188 | 214 |
| 22 | 83 | 109 | 135 | 161 | 187 | 213 |
| 23 | 82 | 108 | 134 | 160 | 186 | 212 |
| 24 | 81 | 107 | 133 | 159 | 185 | 211 |
| 25 | 80 | 106 | 132 | 158 | 184 | 210 |
| 26 | 79 | 105 | 131 | 157 | 183 | 209 |
| 27 | 78 | 104 | 130 | 156 | 182 | 208 |
| 28 | 77 | 103 | 129 | 155 | 181 | 207 |
Score table - Race 2
| # | iron | copper | bronze | silver | gold | platinum |
| --- | --- | --- | --- | --- | --- | --- |
| 1 | 84 | 110 | 136 | 162 | 188 | 214 |
| 2 | 81 | 107 | 133 | 159 | 185 | 211 |
| 3 | 79 | 105 | 131 | 157 | 183 | 209 |
| 4 | 77 | 103 | 129 | 155 | 181 | 207 |
| 5 | 75 | 101 | 127 | 153 | 179 | 205 |
| 6 | 73 | 99 | 125 | 151 | 177 | 203 |
| 7 | 72 | 98 | 124 | 150 | 176 | 202 |
| 8 | 71 | 97 | 123 | 149 | 175 | 201 |
| 9 | 70 | 96 | 122 | 148 | 174 | 200 |
| 10 | 69 | 95 | 121 | 147 | 173 | 199 |
| 11 | 68 | 94 | 120 | 146 | 172 | 198 |
| 12 | 67 | 93 | 119 | 145 | 171 | 197 |
| 13 | 66 | 92 | 118 | 144 | 170 | 196 |
| 14 | 65 | 91 | 117 | 143 | 169 | 195 |
| 15 | 64 | 90 | 116 | 142 | 168 | 194 |
| 16 | 63 | 89 | 115 | 141 | 167 | 193 |
| 17 | 62 | 88 | 114 | 140 | 166 | 192 |
| 18 | 61 | 87 | 113 | 139 | 165 | 191 |
| 19 | 60 | 86 | 112 | 138 | 164 | 190 |
| 20 | 59 | 85 | 111 | 137 | 163 | 189 |
| 21 | 58 | 84 | 110 | 136 | 162 | 188 |
| 22 | 57 | 83 | 109 | 135 | 161 | 187 |
| 23 | 56 | 82 | 108 | 134 | 160 | 186 |
| 24 | 55 | 81 | 107 | 133 | 159 | 185 |
| 25 | 54 | 80 | 106 | 132 | 158 | 184 |
| 26 | 53 | 79 | 105 | 131 | 157 | 183 |
| 27 | 52 | 78 | 104 | 130 | 156 | 182 |
| 28 | 50 | 77 | 103 | 129 | 155 | 181 |
CURRENT EVENTS