T1 Season 4
START DATE 08.09.2020
RACE DAY Tuesday
344

Mclaren MP40-20 TURN 1
Details
So it happened... in the 4th season of TURN 1 League we will start in the F1 car which is the McLaren MP4-20 from 2005, with this car the McLaren team won second place in the general classification of the teams and their drivers Kimi Raikkonen and Juan Pablo Montoya finished the season in second and fourth place.
In the calendar for this season there are circuits that you already know well:
R1 - Daytona
R2 - Watkins Glen
R3 - Road America
R4 - Suzuka
R5 - Chang
R6 - Interlagos
R7 - Red Bull Ring
After the race on the Red Bull Ring, in accordance with tradition, there will be a non-pointed race on the Bikernieki circuit.
The races will be held on Tuesdays.

If the relevant donation level is reached, top 5 drivers and top 3 teams will receive rewards (trophies, diplomas + lanyards).

The season is free, however, to drive in a team and/or with your own skin (the ones downloaded from the Internet are not allowed) you have to pay a fee of 3 EUR. Those who pay 7 EUR or more will gain access to the #donators channel on the Republic of Simracers discord and an honorable mention on the website and will be acknowledged during the broadcast.
Special thanks are owed to ROS, who are supporting us with their servers, technical support and site space.

The points will be announced before R1

CAR DOWNLOAD

T1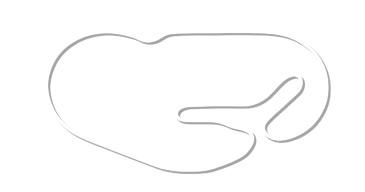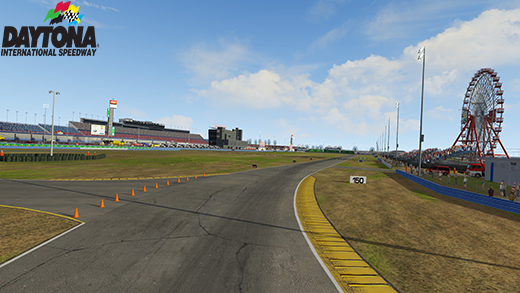 T2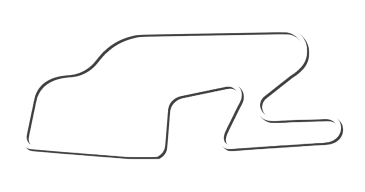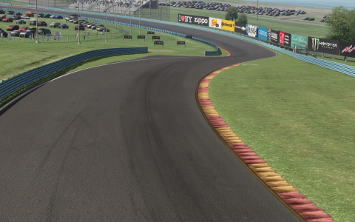 Watkins Glen Boot Classic
T3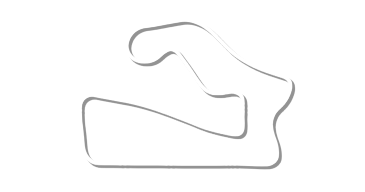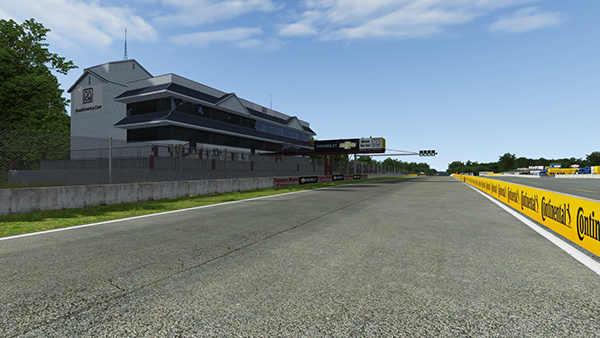 T4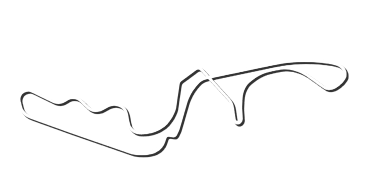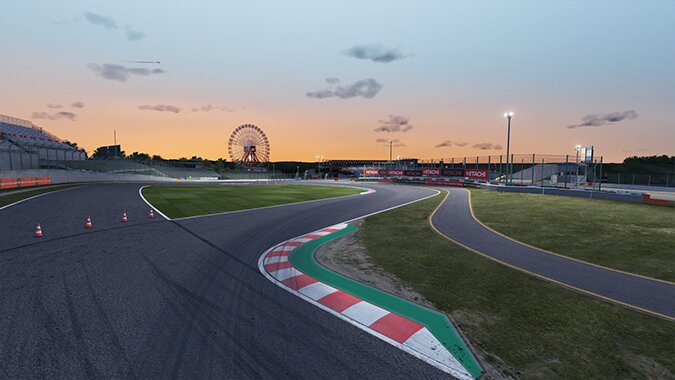 T5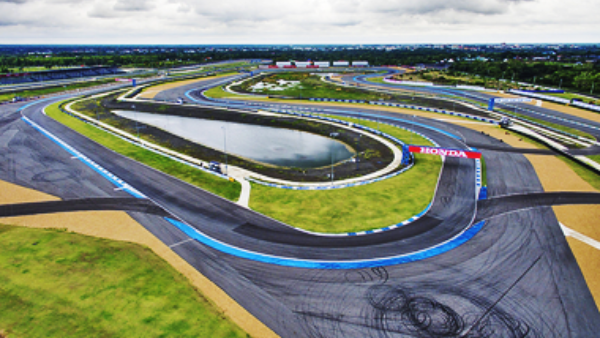 T6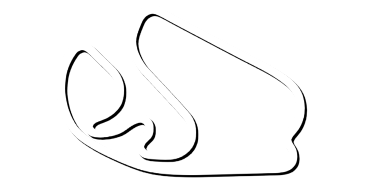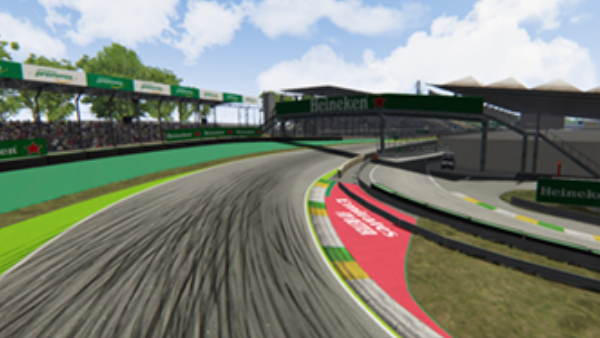 T7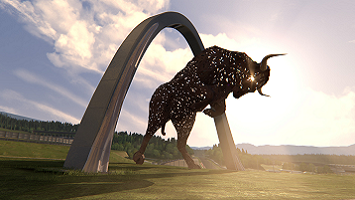 T8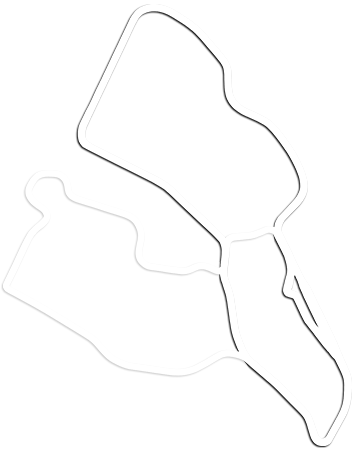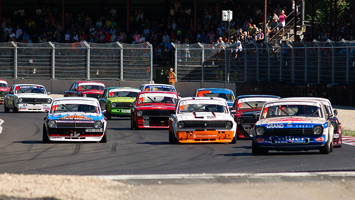 1 Season 4 of TURN 1 League will use Assetto Corsa on PC.
2 The qualifying session will last 20 minutes.
3 Drivers who pay 3 EUR (or more) can make teams.
3.1 The team must consist of two players.
3.2 Teams that repeatedly and inexplicably change players during the season can be disqualified.
4 Race regulations
4.1 To take part in the race you have to do 10 laps scored by the KMR program.
4.2 Pitstop is required with at least one tire compound change.
4.2.1 A compound change is understood as a change:
From supersoft to soft and vice versa.
From supersoft to intermediate and vice versa.
From supersoft to hard and vice versa.
From soft to intermediate and vice versa.
From soft to hard and vice versa.
From intermediate to hard and vice versa.
4.3 A minimum of 2 full laps for each compound is required on both compounds..
4.4 Refueling is not required.
4.5 5 track cuts are permitted. Another one results in a drive-through penalty within three laps of the first offense above the limit. KMR shows the number of cuts as x/6. In this case, 5/6 does not give you a drive-through penalty, but 6/6 is a drive-through penalty.
4.6 The race with the lowest score will not count towards the final classification.
5 Calendar:
R1 - 22.09.20 - Daytona
R2 - 06.10.20 - Watkins Glen
R3 - 20.10.20 - Road America
R4 - 03.11.20 - Suzuka
R5 - 17.11.20 - Chang
R6 - 01.12.20 - Interlagos
R7 - 15.12.20 - Red Bull Ring
R8 - 05.01.21 - Bikernieki
5.1 Round 8 on Bikernieki circuit is not a scoring round.


6 Server settings:
6.1 Vehicle - McLaren MP4/20
6.2 TC - Factory
6.3 ABS - Factory made
6.4 Tyre blankets - Yes
6.5 Damage - 70%
6.6 Fuel consumption - 100%
6.7 Tyre wear - 200%
7 Skins
7.1 In case of introducing your own painting of the car (also from the threshold of 3 EUR or more), the driver is obliged to place the Republic of Simracers and TURN 1 League logo in a visible place (link) (template).
7.2 The two logos must be together in one of the three positions. This means that if, for example, the T1 logotype is on the side, the ROS logotype must also be on the side.
7.3 It is forbidden to use paintings downloaded from the Internet and containing signs that are generally considered to be vulgar and offensive.
7.4 Paintings that violate any of the above points will be removed on the day of the race without informing those who have had such car painting.


8 Social Media
8.1 Every TURN 1 League graphic must contain the TURN 1 League and Republic of Simracers logos.
8.2 All Facebook publications about TURN 1 League must include TURN 1 League and Republic of Simracers.



The regulations below are only an extension of the main ROS race regulations. In case when the season regulations and race regulations contain contradictory information the rule described in the season regulations applies.
Score table
| # | copper | bronze | silver | gold | platinum |
| --- | --- | --- | --- | --- | --- |
| 1 | 154 | 173 | 192 | 211 | 280 |
| 2 | 151 | 170 | 189 | 208 | 260 |
| 3 | 149 | 168 | 187 | 206 | 250 |
| 4 | 148 | 167 | 186 | 205 | 245 |
| 5 | 147 | 166 | 185 | 204 | 240 |
| 6 | 146 | 165 | 184 | 203 | 235 |
| 7 | 145 | 164 | 183 | 202 | 230 |
| 8 | 144 | 163 | 182 | 201 | 226 |
| 9 | 143 | 162 | 181 | 200 | 223 |
| 10 | 142 | 161 | 180 | 199 | 220 |
| 11 | 141 | 160 | 179 | 198 | 217 |
| 12 | 140 | 159 | 178 | 197 | 216 |
| 13 | 139 | 158 | 177 | 196 | 215 |
| 14 | 138 | 157 | 176 | 195 | 214 |
| 15 | 137 | 156 | 175 | 194 | 213 |
| 16 | 136 | 155 | 174 | 193 | 212 |
| 17 | 135 | 154 | 173 | 192 | 211 |
| 18 | 134 | 153 | 172 | 191 | 210 |
| 19 | 133 | 152 | 171 | 190 | 209 |
| 20 | 132 | 151 | 170 | 189 | 208 |
| 21 | 131 | 150 | 169 | 188 | 207 |
| 22 | 130 | 149 | 168 | 187 | 206 |