Turn 1 Season 2
START DATE 17.09.2019
RACE DAY Tuesday
355

Formula RSS 3 V6
Details
After a very long waiting time, the largest open wheel league in Poland on the Asseto Corsa platform is back!
When the emotions of the previous season have already cooled down, the winners finished celebrating their achievements, it is time for a well-deserved rest. Drivers, however, still have the events of the previous season in their minds and they are working to prevent the mistakes they made last time. They analyse what can be done, to be even better. And after well-deserved rest, there comes another season, during which we give you the chance to once again, remind the world of your skills and on tracks scattered around the worls, prove that you are worthy of the title of T1 champion!
Your skills will be tested in a new modification from RSS modding team, Formula 3 V6. A car that needs no introduction - high speed with the ability to continue the fight for positions through prolonged corners. But be careful - they dont have ABS or traction traction control!
The calendar for the next 7 races is as follows:
Barcelona GP
Red Bull Ring GP
Silverstone GP
Monza
Watkins Glen Boot Classic
Chang
Dubai international
More detailed information about the season/race format/penalties or scoring, can be found in the "terms and scoring" tab
Only the most persistent will survive to the end
And you? Can you do it?
T1 League uses two DLCs, for R0 and R1

Barcelona GP - Asseto corsa dream pack 2
Red Bull Ring - Red Pack
To speed up the download process (liveries/tracks/applications) download our sync app ACEM.
T0


T1


T2


T3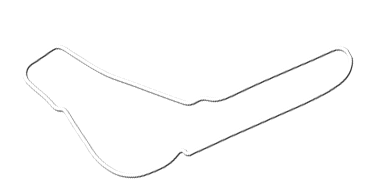 T4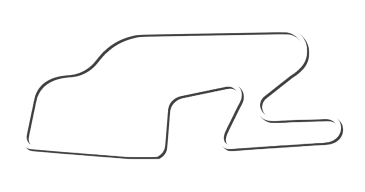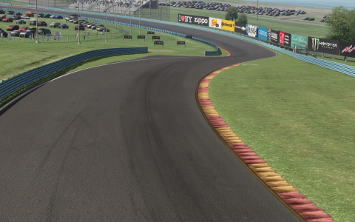 Watkins Glen Boot Classic
T5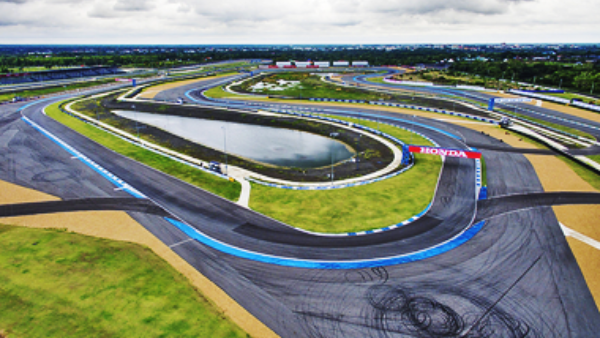 T6


Dubai Autodrome International
T7


T8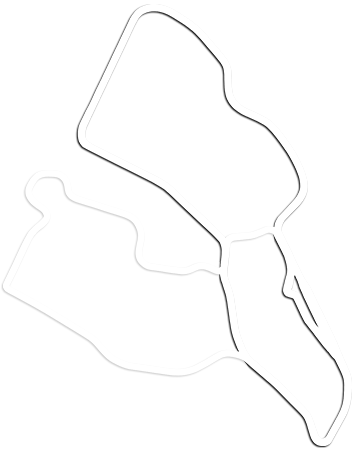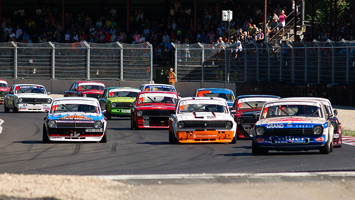 SEASON RULES
Second T1 season will be held on Asseto Corsa game on PC.
The qualifying session will last 25 minutes.

During the qualyfing session, drivers will fight for an additional 4 points (for getting a pole position) to the drivers championship points.

Drivers are able to make teams, with max 2 members in one team.
Two racing rounds will last 2x25 minutes. Points will be calculated separately for each race.


R1 Regulations


Pitstop with a tire change is mandatory.
Driver who finishes in top 10 and is the owner of a fastest lap during the race session, gets additional 2 points counted to the drivers championship points.

R2 Regulations

In R2, drivers start in the same order in which they finished R1, except for top 8. Top 8 starts R2 in reversed order, which will be determined after R1, for example: 1st place - 8th place, 2nd place - 7th place, etc.

Pistop is not mandatory. Although, if a driver desires, he can go into pit for fuel/repairs/tires change.
Driver who finishes in top 10 and is the owner of a fastest lap during the race session, gets additional 2 points counted to the drivers championship points.

Season calendar:
R0 - Barcelona GP (race not counted to the general classification)
R1 - Red Bull Ring GP
R2 - Silverstone GP
R3 - Monza
R4 - Watkins Glen Boot Classic
R5 - Chang
R6 - Dubai Autodrome International
Skins

If a driver wants to make their own car livery, there's a requirement to place both ROS and T1 logos. Required files can be found in downloads section. Driver is not obliged to put his starting number on a car.

Penalties

T1 Season 2 does not have penalty points multiplier. Everyone will be graded equally.
Selected vehicle:
Formula 3 RSS V6
Server Settings
TC - Factory
ABS - Factory
SC - Off
Damage - 80%
Fuel consumption - 100%
Tire wear - 100%
Race with a least amount of points gined, will not count towards the final classification.
Six track cuts are allowed. Another cut will force the driver to undergo a drive-through penalty within 3 laps after the first violation over the limit.
Terms agreed and added on 13.10.2019

Above Season Terms are extension of the Racing Regulations. All rules written in Racing Regulations document are still applying to this event. In case of a rules conflict, rules written in above Season Terms are taking priority.
Score table - Race 1
| # | bronze | silver | gold | platinum |
| --- | --- | --- | --- | --- |
| 1 | 44 | 88 | 132 | 201 |
| 2 | 42 | 86 | 130 | 192 |
| 3 | 40 | 84 | 128 | 187 |
| 4 | 38 | 82 | 126 | 182 |
| 5 | 36 | 80 | 124 | 178 |
| 6 | 34 | 78 | 122 | 174 |
| 7 | 32 | 76 | 120 | 170 |
| 8 | 30 | 74 | 118 | 166 |
| 9 | 28 | 72 | 116 | 162 |
| 10 | 26 | 70 | 114 | 159 |
| 11 | 24 | 68 | 112 | 156 |
| 12 | 22 | 66 | 110 | 154 |
| 13 | 20 | 64 | 108 | 152 |
| 14 | 18 | 62 | 106 | 150 |
| 15 | 16 | 60 | 104 | 148 |
| 16 | 14 | 58 | 102 | 146 |
| 17 | 12 | 56 | 100 | 144 |
| 18 | 10 | 54 | 98 | 142 |
| 19 | 8 | 52 | 96 | 140 |
| 20 | 6 | 50 | 94 | 138 |
| 21 | 4 | 48 | 92 | 136 |
| 22 | 2 | 46 | 90 | 134 |
Score table - Race 2
| # | bronze | silver | gold | platinum |
| --- | --- | --- | --- | --- |
| 1 | 44 | 88 | 132 | 191 |
| 2 | 42 | 86 | 130 | 186 |
| 3 | 40 | 84 | 128 | 182 |
| 4 | 38 | 82 | 126 | 178 |
| 5 | 36 | 80 | 124 | 174 |
| 6 | 34 | 78 | 122 | 170 |
| 7 | 32 | 76 | 120 | 166 |
| 8 | 30 | 74 | 118 | 163 |
| 9 | 28 | 72 | 116 | 160 |
| 10 | 26 | 70 | 114 | 158 |
| 11 | 24 | 68 | 112 | 156 |
| 12 | 22 | 66 | 110 | 154 |
| 13 | 20 | 64 | 108 | 152 |
| 14 | 18 | 62 | 106 | 150 |
| 15 | 16 | 60 | 104 | 148 |
| 16 | 14 | 58 | 102 | 146 |
| 17 | 12 | 56 | 100 | 144 |
| 18 | 10 | 54 | 98 | 142 |
| 19 | 8 | 52 | 96 | 140 |
| 20 | 6 | 50 | 94 | 138 |
| 21 | 4 | 48 | 92 | 136 |
| 22 | 2 | 46 | 90 | 134 |