LMP/GT3 Endurance
START DATE 01.05.2019
RACE DAY Wednesday
28

Audi R18 e-tron quattro 2014
32

Audi R8 LMS Ultra
29

Toyota TS040 Hybrid 2014
26

Mercedes SLS AMG GT3
6
Sareni Camaro GT3
34

BMW Z4 GT3
31

Nissan GT-R GT3
Details
Simrace.pl ROS LMP/GT3 Endurance Series
LMP1 cars:
Audi R18 e-tron quattro 2014 (Ballast: 0)
Toyota TS040 Hybrid 2014 (Ballast: 10kg)
Restrictions: see "Additional info" below.
GT3 cars:
Audi R8 LMS Ultra (Ballast: 30kg, Restrictor 2%)
BMW Z4 GT3 (Ballast: 35kg)
Mercedes SLS AMG GT3 (Ballast: 5kg)
Nissan GT-R GT3 (Ballast: 20kg)
Sareni Camaro GT3 (Ballast: 25kg)
Required DLC: Ready To Race, Dream Pack #1, Dream Pack #2
Races:
There are 3 types of races in the season:
- 90 minutes
- 120 minutes
- 180 minutes final round on LeMans - due to small amount of drivers, we decided to shorten the race to 120 minutes
Pit Stop:
Pit Stop with tyres exchange and refuelling is mandatory.
LMP drivers are obligued to make adequate amount of Pit Stops:
2h races: Interlagos, Spa: minimum 3 Pit Stops
1.5h race: Algarve International: min. 2 Pit Stops
3h race: Le Mans: min. 4 Pit Stops
Schedule:
See "Races and Pre-Qualy" tab
Race weekend:
18:30 Free Practice
19:25 Qualifications LMP1 class cars (15 minutes)
19:40 Qualifications GT3 class cars (15 minutes)
19:55 Short break (sessions switch)
20:00 Race start
Donations:
We have a donation system, so you can support our league. The donation is not required to participate in races, however you can gain some features, see below:
0 EUR: access to all required functionality: preq servers, races, ACEM, reporting system, chat, voice channel etc.
1.5 EUR: as above + custom livery and ability to create teams
3 EUR: as above + special discord rank
All donations will be used to cover our running costs and future expansion.
Additional info:
Driving LMP1 cars requires skills not only to drive fast laps but also special awareness, especially when it comes to lapping slower class cars. The responsibility for safe overtaking lies with the faster car, so please take this into consideration along with driving skills while choosing a car for the season.
Restrictions:
20 LMP cars (10-16 per server) and 40 GT3 cars (remaining slots, 14-20 per server) are allowed to participate in races. Drivers who have not qualified in top 20 of LMP class might be asked to drive a GT3 class car instead. In case of lack GT3 cars, the LMP class can be expanded to fulfill the server slots, but priority on Platinum server in range of 20 reserved slots have GT3 class cars.
Our motto is: "Respect the other racers and have fun!"
ES-1


ES0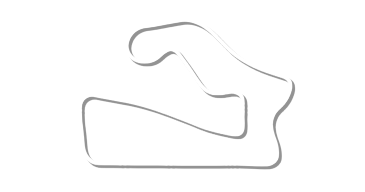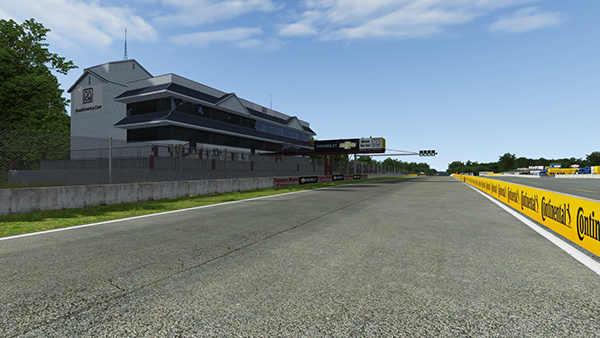 ES1


ES2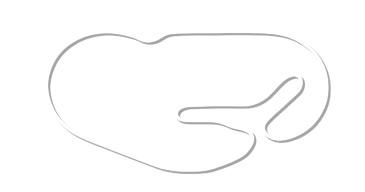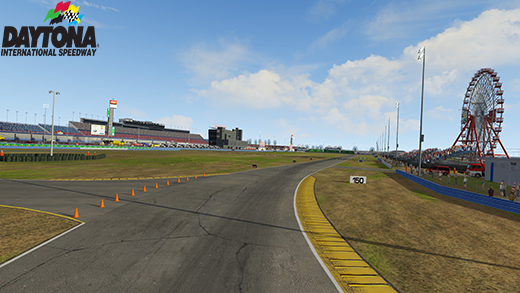 ES3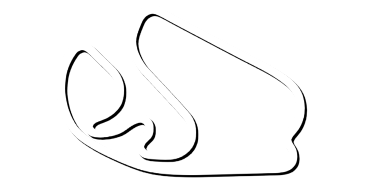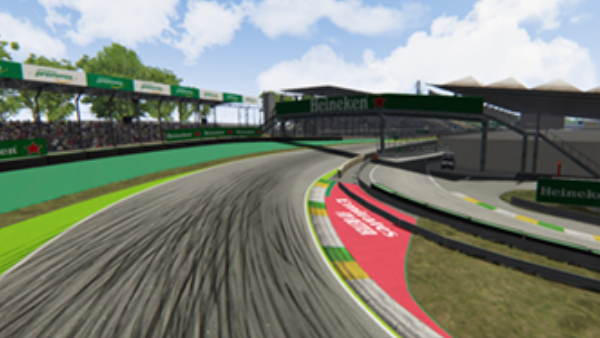 ES4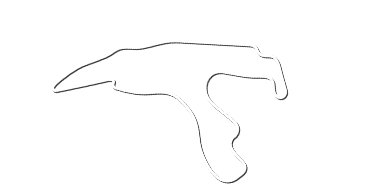 ES5


Algarve International Circuit
ES6

Simrace.pl ROS LMP/GT3 Endurance Series - regulations
Rules of Endurance Series:
Practice and show up on races!


Drive fair, respect the CRC rules.

Help others if you can, share your knowledge, setups etc.

General classification - every driver earn the points to general classification, according to table below.
Who can race?
We encourage the drivers with some experience who already participate in Semi/Pro leagues. Every driver which declares participation is required to make 20 clean laps in pre qualifying before being added on entry lists.

Teams

Drivers able to create teams can do so. Each team must have 2 drivers to be included in official listings.

Entire team should have similar car livery for easy identification during the race.

File with the car skin may not be bigger than 5MB after compressing and 10MB after unpacking.

Entire team must use the same car.

Penalties

Penalties are given out by the panel of Stewards.

Shortly after the race Drivers will be able to download the race replay, timestamps from which will have to be used when reporting incidents that happened during the race.

Penalty points that will be given out to Drivers, will add up throughout the whole season.

If a Driver gets a penalty, the amount of points that was given out will also reduce Driver's amount of points in 1:1 ratio. (For example, Driver received 60 points after the race, based on his finishing position and later on been given 5 penalty points – which means that in the end, he is left with 55 points in general standings.)

Depending on the severity of the incidents, penalties and penalty points may be different for every incident.



1-3 Penalty points (PP) – Unsportsmanlike driving. (Corner cutting, running opponent off the track, incorrect defending from the other Driver.)
2-5 PP – Causing a minor avoidable collision (Collision in which the injured party suffered insignificantly – running out of the track, light damage)
3-7 PP – Causing a moderate avoidable collision (Collision in which the injured party suffered moderately – loss of aero, loss of a many positions, collision with other Drivers)
4-9 PP – Causing a major avoidable collision (Collision in which the injured party suffered majorly – being part of a pile-up or unvoluntarily running other Drivers off the track caused by a collision with other Driver)

Penalty points will be multiplied by different value depending on the server the driver was on:

Platinum- 3.0x base penalty
Gold- 2.0x base penalty
Silver- 1.0x base penalty

Stewards have the right to classify certain incidents differently than it's written above as some accidents are not always fitting in those frames. The amount of PP that the Driver will get is based solely on the judgement of the steward.

Penalties given out by the Stewards may alternate between warning and disqualification. (DSQ must be approved by the Founder)

Drivers have the right to appeal the the given penalty, at the maximum of 48 hours from the release of incident rulings.

Speeding in Pit Lane is penalized by addition 20s to final race result.
False start is penalized by Drive Through penalty on 1st lap.
DRIVE THROUGH penalty cannot be cleared on the last lap.

Voice communication

It is recommended that drivers that partake in a race were present on a Discord server during race time. Presence on voice channel is optional, but encouraged.

Terms of use of a discord server can be found on Discord in the channel #regulamin/rules

During race and qualifying sessions, Drivers that are present on the voice channel, should limit their talking. (No screaming, no excessive talking, etc.)
Setups:
Open.
Required mods:
Install Content Manager software, find pre quali server using "simrace.pl", provide password and install missing content. Please note the green icon in upper right corner of CM where you need to choose to continue installation.
OR
Install ACEM software and install required mods, tracks and skins. See FAQ and Download section on the top of the website.

You should have:
Score table
| # | gold | platinum |
| --- | --- | --- |
| 1 | 130 | 300 |
| 2 | 110 | 260 |
| 3 | 100 | 240 |
| 4 | 94 | 228 |
| 5 | 90 | 220 |
| 6 | 86 | 212 |
| 7 | 82 | 204 |
| 8 | 78 | 196 |
| 9 | 74 | 188 |
| 10 | 70 | 180 |
| 11 | 68 | 176 |
| 12 | 66 | 172 |
| 13 | 64 | 168 |
| 14 | 62 | 164 |
| 15 | 60 | 160 |
| 16 | 58 | 156 |
| 17 | 56 | 152 |
| 18 | 54 | 148 |
| 19 | 52 | 144 |
| 20 | 50 | 140 |
| 21 | 48 | 136 |
| 22 | 46 | 132 |
| 23 | 44 | 128 |
| 24 | 42 | 124 |
| 25 | 40 | 120 |
| 26 | 40 | 120 |
| 27 | 40 | 120 |
| 28 | 40 | 120 |