Jules Bianchi Tribute
START DATE 09.07.2020
RACE DAY Wednesday
0

Ford F350
JB1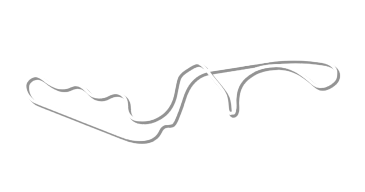 Details
Five years... For five years we can't watch one of the biggest young talents in world motorsport, the scorer of the only point for Marussia team in Monaco. Jules Bianchi, a young promising French driver who died in Nice after a coma of 285 days caused by an accident on Suzuka circuit. For this reason, on the 5th anniversary, we are organising this race as a tribute to him.
The race will run for 42 laps. After it ends and after the session restarts, drivers are asked to pass and stop at turn number 7 for a few minutes.
1 Bianchi Tribute will use Assetto Corsa on PC.
2 The qualifying session will last 20 minutes.
3 Drivers can start teams
3.1 The team must consist of two players.
4 Race regulations
4.1 Pitstop is required.
4.2 Refuelling is not required.
4.3 6 track cuts are permitted. Another one will result in a drive- through penalty within three laps of the first offence above the limit.
4.4 Only 22 fastest drivers in prequaly will participate

5 The event will take place on Suzuka track.
6 Server settings:
6.1 Vehicle - Ferrari SF15-T (Red Pack DLC)
6.2 TC - Factory
6.3 ABS - Factory made
6.4 Heating blankets - Yes
6.5 Damage - 50%
6.6 Fuel consumption - 100%
6.7 Tyre wear - 100%
7 Skins
7.1 Each registered driver shall be able to use his own paint.
8 Social Media
8.1 Every TURN 1 League graphic must contain the TURN 1 League and Republic of Simracers logos
8.2 All Facebook publications about TURN 1 League must contain TURN 1 League and Republic of Simracers
Score table
| # | platinum |
| --- | --- |
| 1 | 25 |
| 2 | 18 |
| 3 | 16 |
| 4 | 12 |
| 5 | 10 |
| 6 | 8 |
| 7 | 6 |
| 8 | 4 |
| 9 | 2 |
| 10 | 1 |
| 11 | 0 |
| 12 | 0 |
| 13 | 0 |
| 14 | 0 |
| 15 | 0 |
| 16 | 0 |
| 17 | 0 |
| 18 | 0 |
| 19 | 0 |
| 20 | 0 |
| 21 | 0 |
| 22 | 0 |