Canal+ GT3 Sim Racing
START DATE 23.04.2020
RACE DAY Sunday
107

BMW Z4 GT3
54

Audi R8 LMS 2016
85

Ferrari 488 GT3
30

Lamborghini Huracan GT3
41

McLaren 650S GT3
158

Mercedes-Benz AMG GT3
92

Nissan GT-R GT3
46

Porsche 911 GT3 R 2016
Details
Lights! Camera! Action!
Those short words are clearly explaining this season and that again, we're taking simracing to new levels. This time, together with Canal+ and Fantasy Expo we have a show that will be broadcasted live on TV. In addition, we're running two seasons in parallel - DTM and GT3 which means two races a week. Every week. It'll be intensive!
Once your jaws returned to normal positions, here's some details:
Races every week (Sundays)
2x25 mins and reversed top 10
8 cars to choose from
No required pitstop - proper sprints without worrying about the strategy
Over 1100EUR in prizes
Live TV coverage and studio
Each race week comprises of 3 stages:
Prequalifying - 6 days prior to racing day. This determines the servers drivers will be allocated to.
Qualifying - directly before the races. This is how the starting grid is formed for the first race.
Races - 2x25min. In the second - starting grid is the same as finishing order of the first one, except the top 10, who are started in reversed positions. Points are awarded for both races, sum of which determines the round winner.
---
GT3 class meant to be the gateway to more prestigious and technologically advanced GT1 and GT2, but its accessibility for half-amateurs and relatively low cost attracted privateer teams that stands behind its success. A lot of manufacturers joined the grid to support the series. You'll find Audi R8 LMS 2016, Lamborghini Huracan GT3, Mercedes AMG GT3, Nissan GT-R, Porsche 911 GT3 R 2016, BMW Z4 GT3, Ferrari 488 GT3 and McLaren 650S GT3 to race here - all of which are relatively easy to drive given built in ABS and traction control.
To join you'd need Assetto Corsa for PC and the following DLC's:
Dream Pack 1 - Nissan GT-R GT3
Dream Pack 2 - Barcelona Catalunya, Lamborghini Huracan GT3
Dream Pack 3 - McLaren 650 GT3, Mercedes-Benz AMG GT3
Red Pack - Ferrari 488 GT3
Porsche Pack 3 - Porsche 911 GT3 R 2016
All cars available have open setup, so you can adjust them like their real counterparts. From aerodynamics, ride height, tire pressure to damper settings, toe or camber.
Each round comprises of 2 separate races (let's call them sprints, shall we?) - 2 times 25 mins. The starting grid of the second sprint is determined by the finishing order of the first sprint, with exception of top 10, which will be reversed. That means the winner will start from 10th, second from 9th and so on.
So, get ready for the fast pace and rapid action. See you on track!
PS: You don't have to choose between the seasons - you can start in both. We've set the calendar so the same tracks are appearing right after in both seasons to help adjust with starting.
C1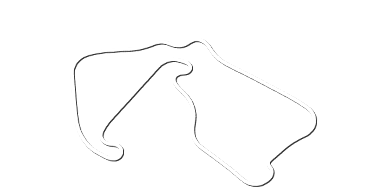 C2


C3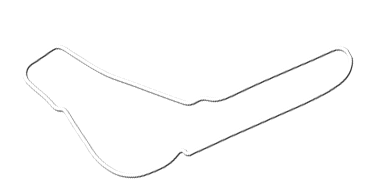 C4


Nurburgring - GP (GT) OSRW
C5


C6


C7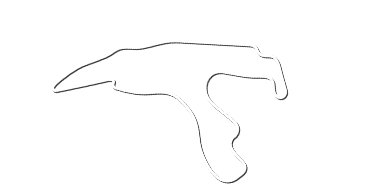 CANAL+ GT3 SIM RACING SEASON TERMS
Organiser
Season CANAL+ GT3 Sim Racing will be using Assetto Corsa game on PC.
Season is organised and governed by Republic Of Simracers, registered in Great Britain, owned by Andrzej Wasielewski.

Duration and registration
Registration for CANAL+ GT3 Sim Racing season starts on 23/04/2020 (which also means the start of the season itself) and finishes with the race on 14/06/2020.
To participate in this season you must have a copy of Assetto Corsa on Steam and register for this event on ROS' website.
Signing up for CANAL+ GT3 Sim Racing means that you're accepting the privacy policy and season terms.

Determining the winners
Winner of the season will be the driver with the highest number of points after deducting all penalties (including final race).
In case of a points draw the driver with a higher track position in the last round will be the winner.

Prizes
Prizes are sponsored by Fantasy Expo Sp. z o.o., based in pl. Świętego Macieja 21/2A, 50-244 Wrocław, registered in Rejestr Przedsiębiorców Krajowego Rejestru Sądowego by Sąd Rejonowy for Wrocław-Fabryczna, VI Wydział Gospodarczy Krajowego Rejestru Sądowego under KRS: 0000496522, identified by: NIP: 8971796193, REGON: 022340859.
Prizes are available for top 3 drivers in general standings at the end of the Season:
- First place: 3000 PLN gross
- Second place: 1500 PLN gross
- Third place: 500 PLN gross
Prizes will be paid within 60 working days counted from passing the full details (name, address of tax body and bank account number) to Organiser. Prize will be paid in PLN and converted to destination currency at bank rate from the day of the transfer.

Qualifying and race

Qualifying session will start on the race day and will last for 20 minutes.
Each round will consist of 2 races, each lasting 25 minutes. Points will be awarded for each race.
Driver order during the second race will be determined by finishing order of first race, except top 10 which will be reversed in order.

Season calendar
Season calendar:
- R1 Silverstone - 03/05/2020
- R2 Imola - 10/05/2020
- R3 Monza - 17/05/2020
- R4 Nurburgring - 24/05/2020
- R5 Barcelona - 31/05/2020
- R6 Hockenheim - 07/06/2020
- R7 Spa - 14/06/2020

Season's cars

Season's cars:
- Audi R8 LMS 2016 (12/22),
- BMW Z4 GT3 (29/12),
- Ferrari 488 GT3 (40/15),
- Lamborghini Huracan GT3 (15/49),
- McLaren 650S GT3 (54/8),
- Mercedes AMG GT3 (0/24),
- Nissan GT-R (0/6),
- Porsche 911 GT3 R 2016 (14/19)
BOP (Balance of Performance) shown above is in Balast/Restrictor format and might be adjusted.
Cars can be changed until R1. (when PREQ R1 finishes to be precise)

Server settings
Server settings:
TC - Factory
ABS - Factory
SC - Off
Damage - 70%
Fuel usage - 100%
Tire usage - 100%

Penalties
6 track cuts are allowed. More will result with a drive-thru penalty to be taken in the next 3 laps from the first cut above the limit.
We recommend downloading the KMR app available in ACEM to track the number of cuts.
Penalties are handed by the stewards committee and approved by master steward based on individual analysis of the incident and its impact.

Final provisions
Car liveries must use ROS numberplates and sponsor logos as per supplied PSD templates. Banners for the front window and are provided as an obligatory separate DDS files that have to be attached unchanged to the livery, except BMW Z4 GT3, which model does not allow modifying it. DOWNLOAD TEMPLATES PACK
Administrator is registering the right to add "special guests" to starting lists (max 2 drivers) who will be racing in their own class. All flag rules and other racing regulations are applying as normal.
When participating in a public event organised by us, the Organiser reserves the right to share any materials such as stream, photos, screenshots in social media, Internet, press, television or other media. Such materials can contain details publicly used by you during the event.
Scoring will be revealed after prequalifying to R1 is finished.
Terms above agreed on 24.04.2020. Last update: 27.04.2020.

Above Season Terms are extension of the Racing Regulations. All rules written in Racing Regulations document are still applying to this event. In case of a rules conflict, rules written in above Season Terms are taking priority.
Score table - Race 1
| # | brass | iridium | cobalt | iron | copper | bronze | silver | gold | platinum |
| --- | --- | --- | --- | --- | --- | --- | --- | --- | --- |
| 1 | 32 | 58 | 84 | 110 | 136 | 162 | 188 | 214 | 274 |
| 2 | 29 | 55 | 81 | 107 | 133 | 159 | 185 | 211 | 256 |
| 3 | 27 | 53 | 79 | 105 | 131 | 157 | 183 | 209 | 251 |
| 4 | 25 | 51 | 77 | 103 | 129 | 155 | 181 | 207 | 247 |
| 5 | 23 | 49 | 75 | 101 | 127 | 153 | 179 | 205 | 242 |
| 6 | 21 | 47 | 73 | 99 | 125 | 151 | 177 | 203 | 238 |
| 7 | 20 | 46 | 72 | 98 | 124 | 150 | 176 | 202 | 234 |
| 8 | 19 | 45 | 71 | 97 | 123 | 149 | 175 | 201 | 231 |
| 9 | 18 | 44 | 70 | 96 | 122 | 148 | 174 | 200 | 228 |
| 10 | 17 | 43 | 69 | 95 | 121 | 147 | 173 | 199 | 225 |
| 11 | 16 | 42 | 68 | 94 | 120 | 146 | 172 | 198 | 224 |
| 12 | 15 | 41 | 67 | 93 | 119 | 145 | 171 | 197 | 223 |
| 13 | 14 | 40 | 66 | 92 | 118 | 144 | 170 | 196 | 222 |
| 14 | 13 | 39 | 65 | 91 | 117 | 143 | 169 | 195 | 221 |
| 15 | 12 | 38 | 64 | 90 | 116 | 142 | 168 | 194 | 220 |
| 16 | 11 | 37 | 63 | 89 | 115 | 141 | 167 | 193 | 219 |
| 17 | 10 | 36 | 62 | 88 | 114 | 140 | 166 | 192 | 218 |
| 18 | 9 | 35 | 61 | 87 | 113 | 139 | 165 | 191 | 217 |
| 19 | 8 | 34 | 60 | 86 | 112 | 138 | 164 | 190 | 216 |
| 20 | 7 | 33 | 59 | 85 | 111 | 137 | 163 | 189 | 215 |
| 21 | 6 | 32 | 58 | 84 | 110 | 136 | 162 | 188 | 214 |
| 22 | 5 | 31 | 57 | 83 | 109 | 135 | 161 | 187 | 213 |
| 23 | 4 | 30 | 56 | 82 | 108 | 134 | 160 | 186 | 212 |
| 24 | 3 | 29 | 55 | 81 | 107 | 133 | 159 | 185 | 211 |
| 25 | 2 | 28 | 54 | 80 | 106 | 132 | 158 | 184 | 210 |
| 26 | 1 | 27 | 53 | 79 | 105 | 131 | 157 | 183 | 209 |
Score table - Race 2
| # | brass | iridium | cobalt | iron | copper | bronze | silver | gold | platinum |
| --- | --- | --- | --- | --- | --- | --- | --- | --- | --- |
| 1 | 32 | 58 | 84 | 110 | 136 | 162 | 188 | 214 | 274 |
| 2 | 29 | 55 | 81 | 107 | 133 | 159 | 185 | 211 | 256 |
| 3 | 27 | 53 | 79 | 105 | 131 | 157 | 183 | 209 | 251 |
| 4 | 25 | 51 | 77 | 103 | 129 | 155 | 181 | 207 | 247 |
| 5 | 23 | 49 | 75 | 101 | 127 | 153 | 179 | 205 | 242 |
| 6 | 21 | 47 | 73 | 99 | 125 | 151 | 177 | 203 | 238 |
| 7 | 20 | 46 | 72 | 98 | 124 | 150 | 176 | 202 | 234 |
| 8 | 19 | 45 | 71 | 97 | 123 | 149 | 175 | 201 | 231 |
| 9 | 18 | 44 | 70 | 96 | 122 | 148 | 174 | 200 | 228 |
| 10 | 17 | 43 | 69 | 95 | 121 | 147 | 173 | 199 | 225 |
| 11 | 16 | 42 | 68 | 94 | 120 | 146 | 172 | 198 | 224 |
| 12 | 15 | 41 | 67 | 93 | 119 | 145 | 171 | 197 | 223 |
| 13 | 14 | 40 | 66 | 92 | 118 | 144 | 170 | 196 | 222 |
| 14 | 13 | 39 | 65 | 91 | 117 | 143 | 169 | 195 | 221 |
| 15 | 12 | 38 | 64 | 90 | 116 | 142 | 168 | 194 | 220 |
| 16 | 11 | 37 | 63 | 89 | 115 | 141 | 167 | 193 | 219 |
| 17 | 10 | 36 | 62 | 88 | 114 | 140 | 166 | 192 | 218 |
| 18 | 9 | 35 | 61 | 87 | 113 | 139 | 165 | 191 | 217 |
| 19 | 8 | 34 | 60 | 86 | 112 | 138 | 164 | 190 | 216 |
| 20 | 7 | 33 | 59 | 85 | 111 | 137 | 163 | 189 | 215 |
| 21 | 6 | 32 | 58 | 84 | 110 | 136 | 162 | 188 | 214 |
| 22 | 5 | 31 | 57 | 83 | 109 | 135 | 161 | 187 | 213 |
| 23 | 4 | 30 | 56 | 82 | 108 | 134 | 160 | 186 | 212 |
| 24 | 3 | 29 | 55 | 81 | 107 | 133 | 159 | 185 | 211 |
| 25 | 2 | 28 | 54 | 80 | 106 | 132 | 158 | 184 | 210 |
| 26 | 1 | 27 | 53 | 79 | 105 | 131 | 157 | 183 | 209 |