Audi TT Cup
START DATE 18.03.2019
RACE DAY Monday
184

Audi TT Cup
Details
Simrace.pl ROS Amateurs Club Audi TT CUP
Cars:
Audi TT CUP
Races:
- 2x25 minutes, inverted 15 grid positions to second race,
- 50 minutes,
- 70 minutes Endurance (final race).
Pit Stop is not required by regulations, however it can be necessary in some races.
Dates:
Every Monday at 21:00 CE(S)T (Warsaw/Poland) as described in second tab.
Race weekend (Monday):
20:00 Free Practice
20:45 Qualification 12 minutes
21:00 Race Start

Our motto is: "Respect to other racers and fun!"
Donations:
We have a donation system, so you can support our league. The donation is not required to participate in races, however you can gain some features, see below:
0 EUR: access to all required functionality: preq servers, races, ACEM, reporting system, chat, voice channel etc.
1.5 EUR: as above + custom livery and ability to create teams
3 EUR: as above + special discord rank
All donations will be used to cover our running costs and future expansion.
AC0


AC1


AC2


AC3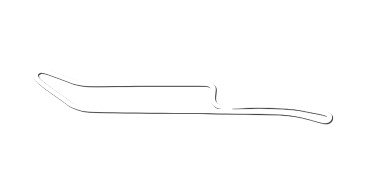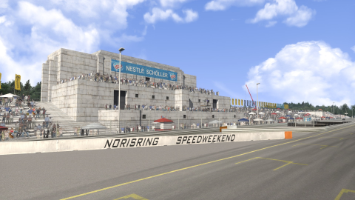 AC4

AC5


AC6


AC7


AC8


Simrace.pl ROS Amateurs Club Audi TT CUP - regulations
Rules of Amateurs Club:
Practice and show up on races!


Drive fair play, respect the CRC rules.

Help others if you can, share your knowledge, setups etc.

General classification - every driver earn the points for each finished race

, even if not finished, you will earn 5 points

to general classification. Other points according to table below.
Who can race?
Every driver which declares participation and makes 10 clean laps in pre quali. See FAQ.

Penalty system:
We promote clean driving and fair play, therefore non-CRC behaviors can be reported and after processing may result in penalty points. Because it is an amateur league, you can use 'Back to pits' option in qualifying (unconditionally) and during the race if you are unable to reach Pit Lane due to the damage of the vehicle. It is possible to return to the track, provided that it will not cause a gain in relation to the normally completed lap.

Reports/Cancellation:
Incidents can be reported up to 48h after the end of race with use of special Report form available on website. Other reports will not be processed.
You can submit an appeal to the race referees up to 48 hours after the end of the race, in accordance with the applicable cancellation form.
The decision about reporting an incident/dismissal is at the discretion of the victim.

Teams

Drivers able to create teams can do so. Each team must have 2 drivers to be included in official listings.

Entire team should have similar car livery for easy identification during the race.

File with the car skin may not be bigger than 5MB after compressing and 10MB after unpacking.

Entire team must use the same car.

Penalties

Penalties are given out by the panel of Stewards.

Shortly after the race Drivers will be able to download the race replay, timestamps from which will have to be used when reporting incidents that happened during the race.

Penalty points that will be given out to Drivers, will add up throughout the whole season.

If a Driver gets a penalty, the amount of points that was given out will also reduce Driver's amount of points in 1:1 ratio. (For example, Driver got 60 points after the race, based from his finishing position and 5 penalty points – which means that in the end, he is left with 55 points in general standings.)

Depending on the severity of the incidents, penalties and penalty points may be different for every incident.



1-3 Penalty points (PP) – Unsportsmanlike driving. (Corner cutting, running opponent off the track, incorrect defending from the other Driver.)
2-5 PP – Causing a minor avoidable collision (Collision in which the injured party suffered insignificantly – running out of the track, light damage)
3-7 PP – Causing a moderate avoidable collision (Collision in which the injured party suffered moderately – loss of aero, loss of a many positions, collision with other Drivers)
4-9 PP – Causing a major avoidable collision (Collision in which the injured party suffered majorly – being part of a pile-up or unvoluntarily running other Drivers off the track caused by a collision with other Driver)

Penalty points will be multiplied by different value depending on the server the driver was on:

Platinum- 3.0x base penalty
Gold- 2.0x base penalty
Silver- 1.0x base penalty

Stewards have the right to classify certain incidents differently than it's written above as some accidents are not always fitting in those frames. The amount of PP that the Driver will get is based solely on the judgement of the steward.

Penalties given out by the Stewards may alternate between warning and disqualification. (DSQ must be approved by the Founder)

Drivers have the right to appeal the the given penalty, at the maximum of 48 hours from the release of incident rulings.

Speeding in Pit Lane is penalized by addition 20s to final race result.
False start is penalized by Drive Through penalty on 1st lap.
DRIVE THROUGH penalty cannot be cleared on the last lap.

Voice communication

It is recommended that drivers that partake in a race were present on a Discord server during race time. Presence on voice channel is optional, but encouraged.

Terms of use of a discord server can be found on Discord in the channel #regulamin/rules

During race and qualifying sessions, Drivers that are present on the voice channel, should limit their talking. (No screaming, no excessive talking, etc.)
Setups:
Open.
Required mods:
Install Content Manager software, find pre quali server using "simrace.pl", provide password and install missing content. Please note the green icon in upper right corner of CM where you need to choose to continue installation.
OR
Install ACEM software and install required mods, tracks and skins. See FAQ and Download section on the top of the website.

You should have:
Score table
| # | gold | platinum |
| --- | --- | --- |
| 1 | 130 | 300 |
| 2 | 110 | 260 |
| 3 | 100 | 240 |
| 4 | 94 | 228 |
| 5 | 90 | 220 |
| 6 | 86 | 212 |
| 7 | 82 | 204 |
| 8 | 78 | 196 |
| 9 | 74 | 188 |
| 10 | 70 | 180 |
| 11 | 68 | 176 |
| 12 | 66 | 172 |
| 13 | 64 | 168 |
| 14 | 62 | 164 |
| 15 | 60 | 160 |
| 16 | 58 | 156 |
| 17 | 56 | 152 |
| 18 | 54 | 148 |
| 19 | 52 | 144 |
| 20 | 50 | 140 |
| 21 | 48 | 136 |
| 22 | 46 | 132 |
| 23 | 44 | 128 |
| 24 | 42 | 124 |
| 25 | 40 | 120 |
| 26 | 40 | 120 |