Tribute
START DATE 22.05.2019
RACE DAY Sunday
66

Ferrari 312T
Details
21/05/2019 - this date will be rememberd as one of the sad ones. On this day, the legend of motorsport has left us, the driver who was known by everyone - Niki Lauda. As Turn1 league, we would like to pay tribute to the Austrian driver and say goodbye to him on the track that is located in his homeland.
This Sunday, on May 26 at the Red Bull Ring, the engines of the famous Ferrari 312T will be heard.
The race will last 35 minutes, with 15 minutes quali and 40 minutes training before. Training starts at 20:00, Qualification at 20:40 and race around 21:00 (after qualifying and the formation lap) As a tribute to Niki, we will be doing a formation lap.
When the racing session starts, drivers are asked to follow a procedure:
When the lights go off, drivers wait for the car in front of them to move.
After the start, nobody overtakes eachother and follows one behind one closely.
Please, do not push anyone during a formation lap, try not to end in the grass.
When closing in on a finish line, drivers stop on the positions where they started, to conculde the formation lap.
After all the drivers will stop on their places, the race session will be restarted and the race will start normally.

IMPORTANT: In the event of going off the track on the formation lap, please do not return to your previous position, rejoin the drivers and go behind them. Overtaking is strictly forbidden.
To have a guaranteed slot on a race server you have to take part in prequalifying and set at least 10 valid laptimes. Prequalifying server is up all the time to practice and set laptimes. You also have to confirm that you'll take part by clicking Sign up for a race button. Check the prequalifying table to see whether you're all set to avoid disappointment on the race day.
NIKI1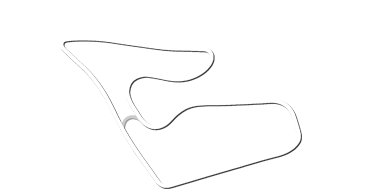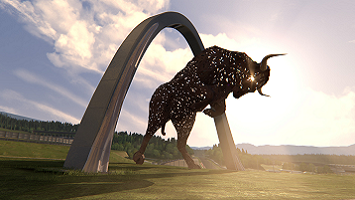 Score table
| # | silver | gold | platinum |
| --- | --- | --- | --- |
| 1 | 50 | 130 | 300 |
| 2 | 40 | 110 | 260 |
| 3 | 35 | 100 | 240 |
| 4 | 32 | 94 | 228 |
| 5 | 30 | 90 | 220 |
| 6 | 28 | 86 | 212 |
| 7 | 26 | 82 | 204 |
| 8 | 24 | 78 | 196 |
| 9 | 22 | 74 | 188 |
| 10 | 20 | 70 | 180 |
| 11 | 19 | 68 | 176 |
| 12 | 18 | 66 | 172 |
| 13 | 17 | 64 | 168 |
| 14 | 16 | 62 | 164 |
| 15 | 15 | 60 | 160 |
| 16 | 14 | 58 | 156 |
| 17 | 13 | 56 | 152 |
| 18 | 12 | 54 | 148 |
| 19 | 11 | 52 | 144 |
| 20 | 10 | 50 | 140 |
| 21 | 9 | 48 | 136 |
| 22 | 8 | 46 | 132 |
| 23 | 7 | 44 | 128 |
| 24 | 6 | 42 | 124 |
| 25 | 5 | 40 | 120 |
| 26 | 5 | 40 | 120 |
| 27 | 5 | 40 | 120 |
| 28 | 5 | 40 | 120 |