Turn 1 League
START DATE 29.03.2019
RACE DAY Tuesday
199

Lotus Exos 125
Details
An F1 car for everyone? Close enough ...
Lotus Exos 125 is a car designed to create a special training program for future open wheel drivers. It was to supposed to be produced in only 25 pieces with the price of 1 million dollars in 2010 year.
Exos Club, which was suposed to be joined by wealthy fast-driving fanatics, had to undergo rigorous trainings which were to prepare them for a series of 5 races organized by the club in 2011. Unfortunately, the project failed. According to sources [1], Lotus produced only two cars. Open wheel vehicles are really fast and really require a lot from the driver. Therefore, it was difficult for people outside the motorsport environment to get even a little pleasure out of the car. Without funds and people willing to participate, the exos club ended before it could begin.
For those who do not have a free million dollars to purchase the car, T1 comes with a solution. Together with ROS, we are organising a league these cars and we'll try to give you as much fun, pleasure and clean racing on various tracks from around the world.
Official Calendar:
R0 - Bikereneki High Speed Ring, Lithuania
R1 - Daytona Road Course
R2 - Suzuka GP
R3 - Interlagos - Autodromo Jose Carlos Pace
R4 - Chang International Circuit
R5 - Road America
The season is free for participate. We do not introduce an additional payment system, any driver can send in his car skins and create teams. However, we encourage you to make voluntary contributions to ROS.
However, if you decide to make a donation, you will receive a distinction on the site, as in the case of a "powerful driver", only under a different name and with a new icon. Which icon you ask? You will have to find out ;)
During signup, you will have the ability to choose a car skin if you do not want to do your own. However, if you are going to do your own car livery, let us remind you that the car should have the ROS, T1 and PowrótRoberta logo which can be downloaded in the logo pack below. Numberplate is not required.
Light, fast, easy to drive - what more could you want when you enter the world of open-wheel cars? We are waiting for the takers, R0 is in just two weeks!
Special thanks to ROS who let us use their servers, give us technical support and place on the site, and Shalkyer, who was one of the key testers of tracks and cars. Thanks to them, the season as it is now, probably would be stopped at the planning stage.
[1] http://www.thedrive.com/opinion/6346/champagne-and-bullshit-the-costly-failure-of-the-terrifying-lotus-t125
OW-1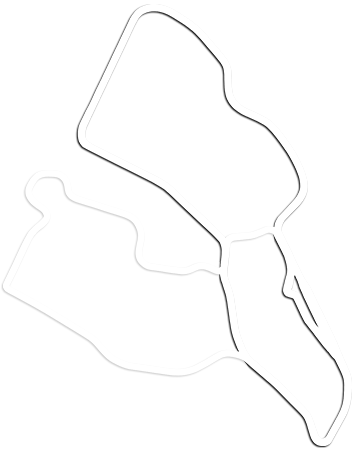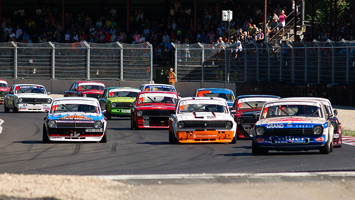 OW0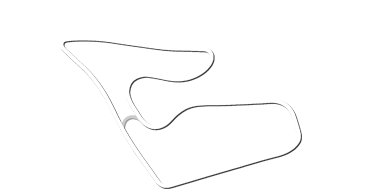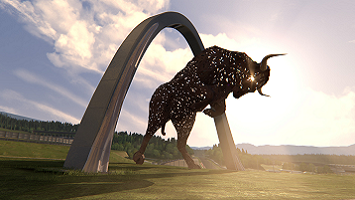 OW1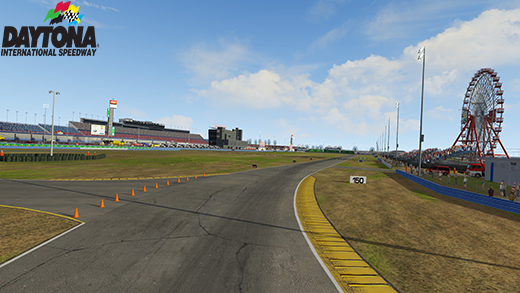 OW2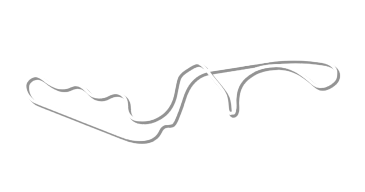 OW3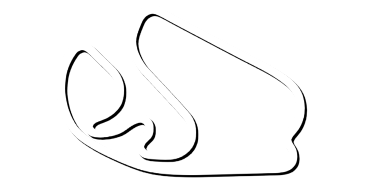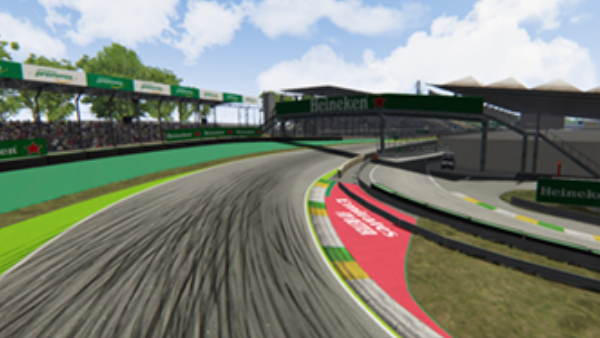 OW4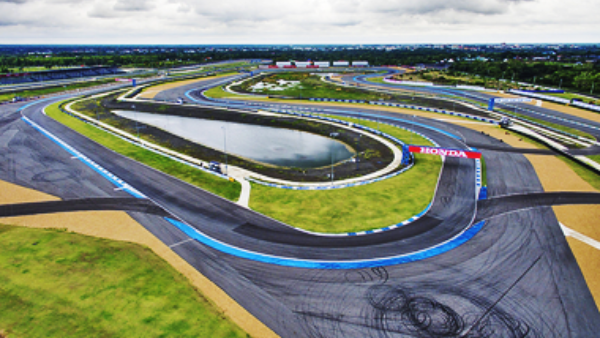 OW5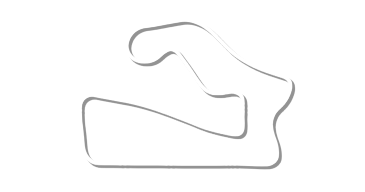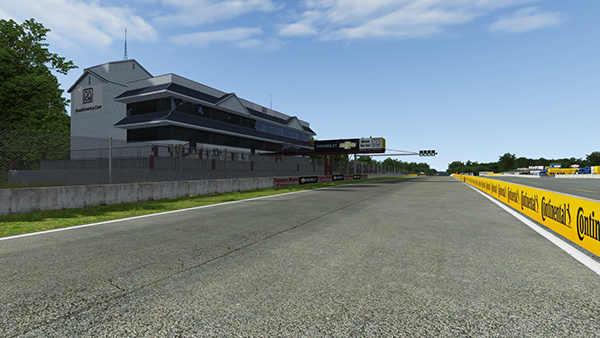 General terms
Turn 1 League (T1) is a virtual league that uses PC version of Assetto Corsa, a game made by the Kunos Simulazioni studio.
By definition, T1 is a league that is free to participate in. Costs that are required to maintain the servers, are paid by sponsors and non obligatory donations. Optional donations can unlock additional features, such as team participation or custom skins.
Connecting your Steam account with ROS webpage means that you accept the rules that are contained within this document.

Definitions

Turn 1 (T1) – name of the league
Founder – owner of the "T1" discord rank, responsible for running the league and dealing with any high level decision making.
Administration – people chosen by Founder, that help running the league and making league decisions. In the event of long-term (day or more) absence of a Founder, the decisions made by Administration (moderators, counsel etc.) are binding as if they were made by the Founder.
Drivers – participants of the ongoing race season.
Supporters – people present on Discord server that are not partaking in the ongoing race season.
Pre-qualifying – pre-race session in which the drivers are required to carry out the required number of valid laps to be able to participate in the official league race.
Stewards – people responsible for judging over the incidents reported by drivers.
Season – time span in which drivers are able to participate in league races, with preordained cars on scheduled tracks.
Time – Every mention of time in the rules or our website refers to Central European Time (CEST or UTC+1) unless otherwise stated.

Rules of league entry

Everyone is allowed to register in the league, providing that the participant is 16 years old or older. Anyone below age 16 must have parent's consent to sign up to the league.
People that are not barred by the Founder/Administration to participate in the league, are allowed to take part in it.
It is forbidden to:

Register other accounts than the original one in order to bypass a ban that was given out by the Founder/Administration.
Drive in someone else's name during any official session, including, but not limited to pre-qualifying session, qualifying session and race.
Modify mods that are used during the race season or the contents of the game Assetto Corsa to gain an advantage over other participants. (It is allowed to install extra cars or tracks or skins, but forbidden to modify the local conditions in a way that they would be different for one person.)

ROS is accepting non obligatory donations from participants that are interested in supporting our league. Paypal link: https://www.paypal.me/rosleague
Drivers are able to cancel their participation from the league or season at any time, but if they sign out during the ongoing season, they may not be able to sign up again to that season. Exceptions from that rule can be made only by Founder/Administration.
Guide on how to sign up for the season may be found in FAQ tab on the webpage. https://republicofsimracers.com/page/faq

Racing rules

Basics

To participate in T1, driver is required to install and turn on certain apps, listed below:

Helicorsa/Car Radar. (Drivers that use VR are not required to have this mod activated, however it's still advised to have it on)
CrewChief - for VR users, however non-VR drivers can also massively benefit from using it.

Track limits - set and governed by the server-side software. You'll be notified if exceeded.
Drivers are responsible for respecting driving lines of other drivers and leaving necessary space where overlap exists.
During overtaking - defender is allowed one direction change. Change of direction during braking is prohibited.

Pre-qualifying session

Before every league race, drivers are obliged to participate in pre-qualifying session.
To be entered to the race, driver must have at least 10 valid laps completed - please see pre-qualifying table on the website.
Beggining of a prequalification session will be annouced on a ROS page and in T1 discord.
The beginning of a pre-qualifying session will be announced on league webpage and on Discord.
Pre-qualifying session are usually ending at 23:59.59 on the day before the official race. Please refer to the season calendar.
During pre-qualifying, drivers that are on "outlap" are required to give space for drivers that are on "flying lap". If a driver will not abide by this rule a penalty might be issued when accident is reported and documented.

Qualifying session

Qualifying session starts on the race day at 20:40 and is 20 minutes long.
Track limits, during the qualification session are governed by server-side software.
During qualifying session drivers that are on "outlap" are obliged to make space for drivers that are on "flying lap". If a driver will not abide by this rule a penalty might be issued when accident is reported and documented.
Using 'Back to pits' option is prohibited, except when the car is stationary in its own pit box area. If a driver will be found using this option outside pit boxes and then continuing the session (driving out of the pits), will be penalised.
If during the qualification session, the car will suffer major damage, driver is obliged to drive back to the pits in a manner that won't disturb other drivers on the track. If a car is impossible to drive back to the pits (destroyed engine, suspension etc.) and driver uses 'back to pits' option, such driver can't go back to the track and must wait until the end of the session.

Race

In the event of a false start, driver is obliged to do a 'drive through' through a pitlane during first 3 laps.
A pitstop is required during which at least 1 ltr of fuel is added.
To get points at the end of the race, driver has to drive at least 90% of the distance that was done by the race leader, rounded to the lower number.
Using 'Back to pits' is strictly prohibited and will result in disqualification from session.

Teams

Drivers able to create teams can do so. Each team must have 2 drivers to be included in official listings.
If a team decides to make their own car livery, they should have similar car livery for easy identification during the race.
File with the car skin may not be bigger than 5MB after compressing and 10MB after unpacking.
Entire team must use the same car.

Penalties

Penalties are given out by the panel of Stewards.
Shortly after the race Drivers will be able to download the race replay, timestamps from which will have to be used when reporting incidents that happened during the race.
Penalty points that will be given out to Drivers, will add up throughout the whole season.
If a Driver gets a penalty, the amount of points that was given out will also reduce Driver's amount of points in 1:1 ratio. (For example, Driver got 60 points after the race, based from his finishing position and 5 penalty points – which means that in the end, he is left with 55 points in general standings.)
Depending on the severity of the incidents, penalties and penalty points may be different for every incident.
1-3 Penalty points (PP) – Unsportsmanlike driving. (Corner cutting, running opponent off the track, incorrect defending from the other Driver.)
2-5 PP – Causing a minor avoidable collision (Collision in which the injured party suffered insignificantly – running out of the track, light damage)
3-7 PP – Causing a moderate avoidable collision (Collision in which the injured party suffered moderately – loss of aero, loss of a many positions, collision with other Drivers)
4-9 PP – Causing a major avoidable collision (Collision in which the injured party suffered majorly – being part of a pile-up or unvoluntarily running other Drivers off the track caused by a collision with other Driver)
Penalty points will be multiplied by different value depending on the server the driver was on:

Platinum- 3.0x base penalty
Gold- 2.0x base penalty
Silver- 1.0x base penalty

Stewards have the right to classify certain incidents differently than it's written above as some accidents are not always fitting in those frames. The amount of PP that the Driver will get is based solely on the judgement of the steward.
Penalties given out by the Stewards may alternate between warning and disqualification. (DSQ must be approved by the Founder)
Drivers have the right to appeal the the given penalty, at the maximum of 48 hours from the release of incident rulings.

Voice communication

It is recommended that drivers that partake in a race were present on a Discord server during race time. Presence on voice channel is optional, but encouraged.
Terms of use of a discord server can be found on Discord in the channel #regulamin/rules
During race and qualifying sessions, Drivers that are present on the voice channel, should limit their talking. (No screaming, no excessive talking, etc.)

Rules of the present ROS season

Races will be held on Tuesdays. (with an exception of holidays or other events.) Please refer to the race calendar.
Races will be 60 minutes long + leader's last lap (except Spa which will last for 100 minutes). Points will be given accordingly based on points chart below.
Race calendar
R0 – Bikerineki high speed ring (not counted in a general standings)
R1 – Daytona Road Course
R2 – Suzuka GP
R3 – Interlagos – Autodromo Jose Carlos Pace
R4 – Chang International Circuit
R5 – Road America
Car used throughout the season:
Lotus Exos 125
Game server settings
TC - Factory
ABS - Factory
SC - Off
Damage - 70%
Fuel usage – 85%
Tyre wear – 250%
Weather will be set dynamically before every race. At the pre-qualifying session the temp range will be provided and specific value will be revealed at race day.
Out of 7 official races, one least scored won't be counted to season's standings.

Final provisions

In the event of situations that weren't described in this document, decision may be made by Founder/Administration.
This terms can also be altered, timestamp of the last change made is shown below.

Terms agreed and added on 29.03.2019
Score table
| # | silver | gold | platinum |
| --- | --- | --- | --- |
| 1 | 50 | 130 | 300 |
| 2 | 40 | 110 | 260 |
| 3 | 35 | 100 | 240 |
| 4 | 32 | 94 | 228 |
| 5 | 30 | 90 | 220 |
| 6 | 28 | 86 | 212 |
| 7 | 26 | 82 | 204 |
| 8 | 24 | 78 | 196 |
| 9 | 22 | 74 | 188 |
| 10 | 20 | 70 | 180 |
| 11 | 19 | 68 | 176 |
| 12 | 18 | 66 | 172 |
| 13 | 17 | 64 | 168 |
| 14 | 16 | 62 | 164 |
| 15 | 15 | 60 | 160 |
| 16 | 14 | 58 | 156 |
| 17 | 13 | 56 | 152 |
| 18 | 12 | 54 | 148 |
| 19 | 11 | 52 | 144 |
| 20 | 10 | 50 | 140 |
| 21 | 9 | 48 | 136 |
| 22 | 8 | 46 | 132 |
| 23 | 7 | 44 | 128 |
| 24 | 6 | 42 | 124 |
CURRENT EVENTS